02-04-10
Two weeks ago, I was in amsterdam withs school, so I searched some lofts in this city.
Some examples in the photo album called "Amsterdam".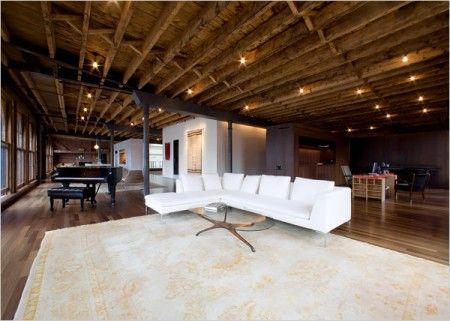 I created this blog for my English class, and I'll tell you about a type of house that I love : lofts.
How better to start without a nice photo of a loft inNew York ( THE city of choice for lofts.)
Brick walls, parquet floors, beamed ceilings, few walls, the classic trappings of the loft, but all that I like.
---